Desert Container Gardens
Topic: RAMBLINGS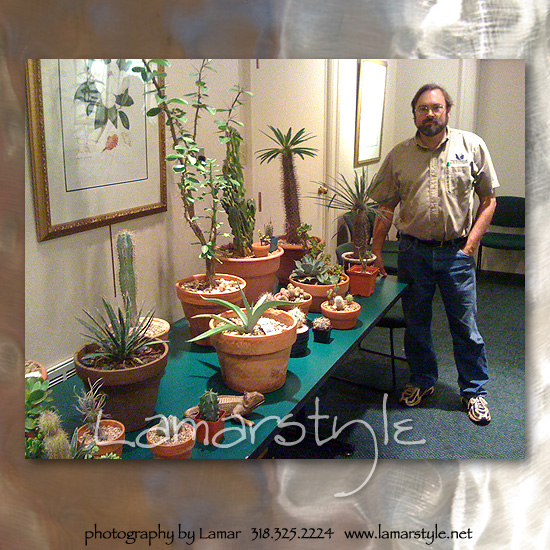 Ralph, the head guy, and some of his cactus.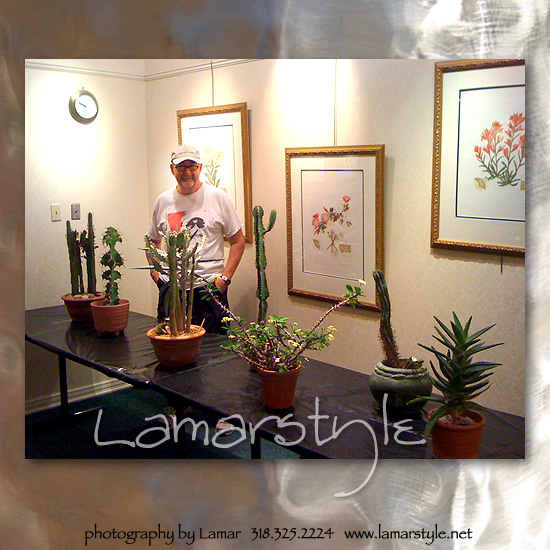 Yep, that's me and a few of my cactus.
The kids got to choose and plant the cactus for their container garden.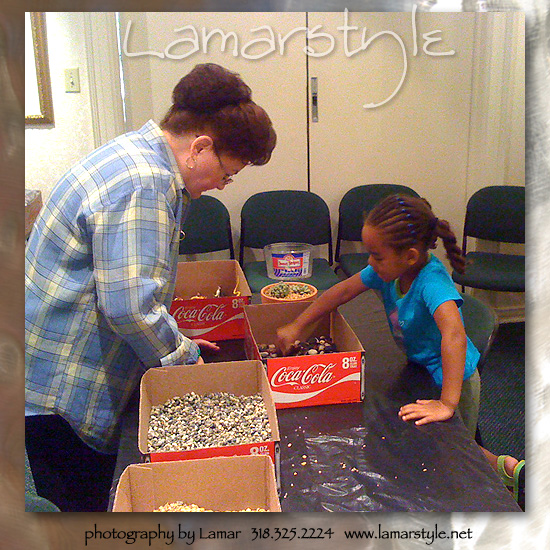 Then you choose your gravel, special rocks, and a creature.
And there's his very own Desert Container Garden.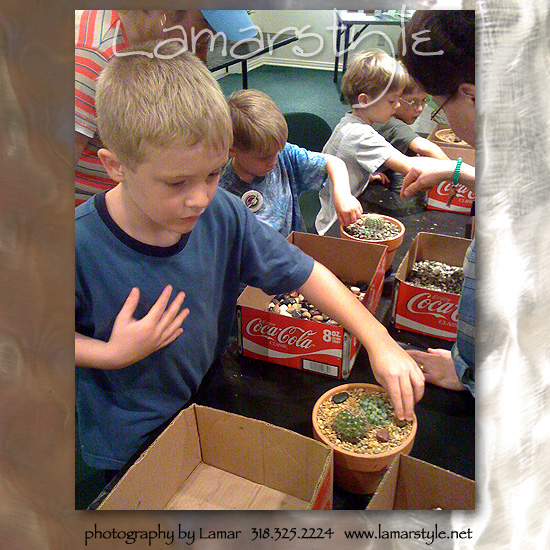 More fixing going on.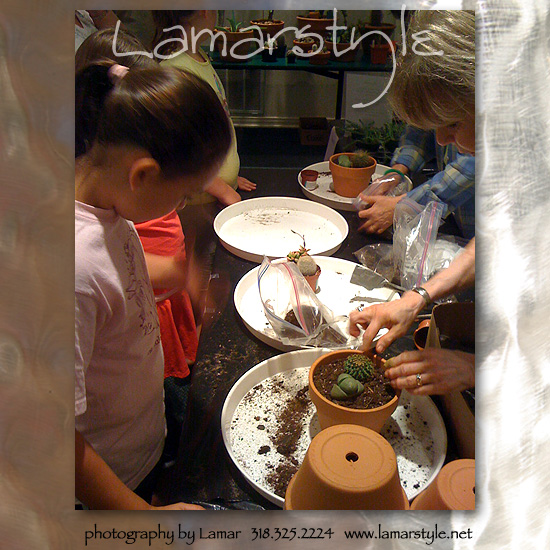 And more...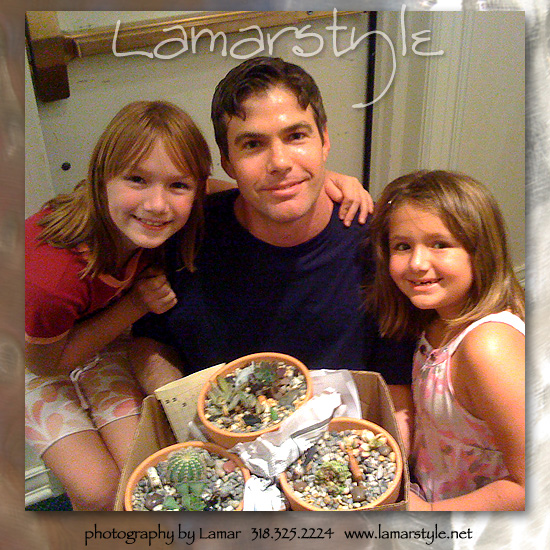 And happy faces all around.
??????????????????????????????????????????
This past weekend I had the wonderful opportuntiy to be part of Elsong Gardens'
Drop-in Children's Activities "Desert Container Gardens".
Kids, plants, dirt, gravel, clay pots, cactus...what more could you ask?
It looks like the adults had fun too!
Click here to keep up with what's going on at
The Biedenharn Museum & Gardens
Tags: Lamarstyle, ElsongGarden, Monroe, Louisiana, children, cactus, gardens, planting, activity
Powered by Qumana
Posted by Lamar at 3:50 PM CDT