COOL GROUP AT FLICKR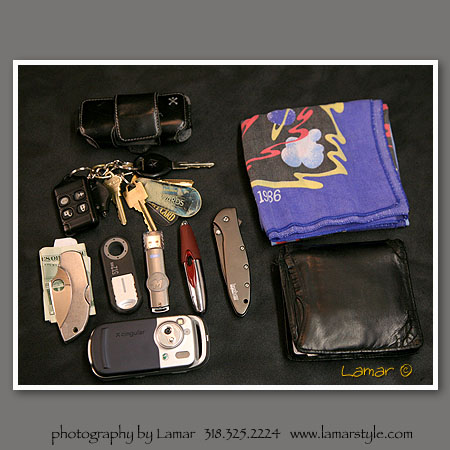 Have you ever thought about the things that you carry?
What about just those items in your pockets?
Well, flickr.com has a great group that let's you see all the things that we
carry just as a normal part of our lives. The above photo shows you what's
in my pockets today. Go see all the cool things that we humans carry
What have you got in your pockets?
Posted by Lamar at 8:35 AM CDT
Updated: Thursday, July 26, 2007 8:37 AM CDT