A visit from Cathy & Mike
Topic: RAMBLINGS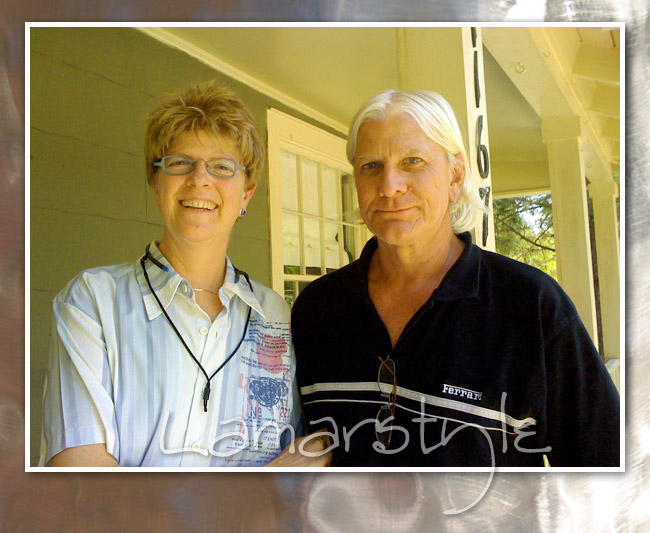 Just had an unexpected visit, in St Francisvillle, from a brother & sister of whom
I've known since the 70's. Mike is a master woodoworker with articles in the
"Fine Woodworking" magazine. Cathy is the head chef with "CC Africa".
I pulled this quote from the web site:
Conservation Corporation Africa (CC Africa) is Africa's leading luxury safari company and one of the most comprehensive safari operators with exceptional lodges and safaris in Africa's most breathtaking wilderness locations.
Click here to check out "CC Africa".
Always good to see friends.
Posted by Lamar at 10:11 AM CDT